Regular price
$26.95 USD
Sale price
$18.95 USD
Unit price
per
Sale
Sold out
Intricately Designed
Inspired by the decorative floral art of the same name, White Motif blends a beautiful black pattern over a pure white base. Our hydrographic printing process means no design is ever alike. The pattern you get is completely unique to you! Looking for the Xbox One version?
Share
View full details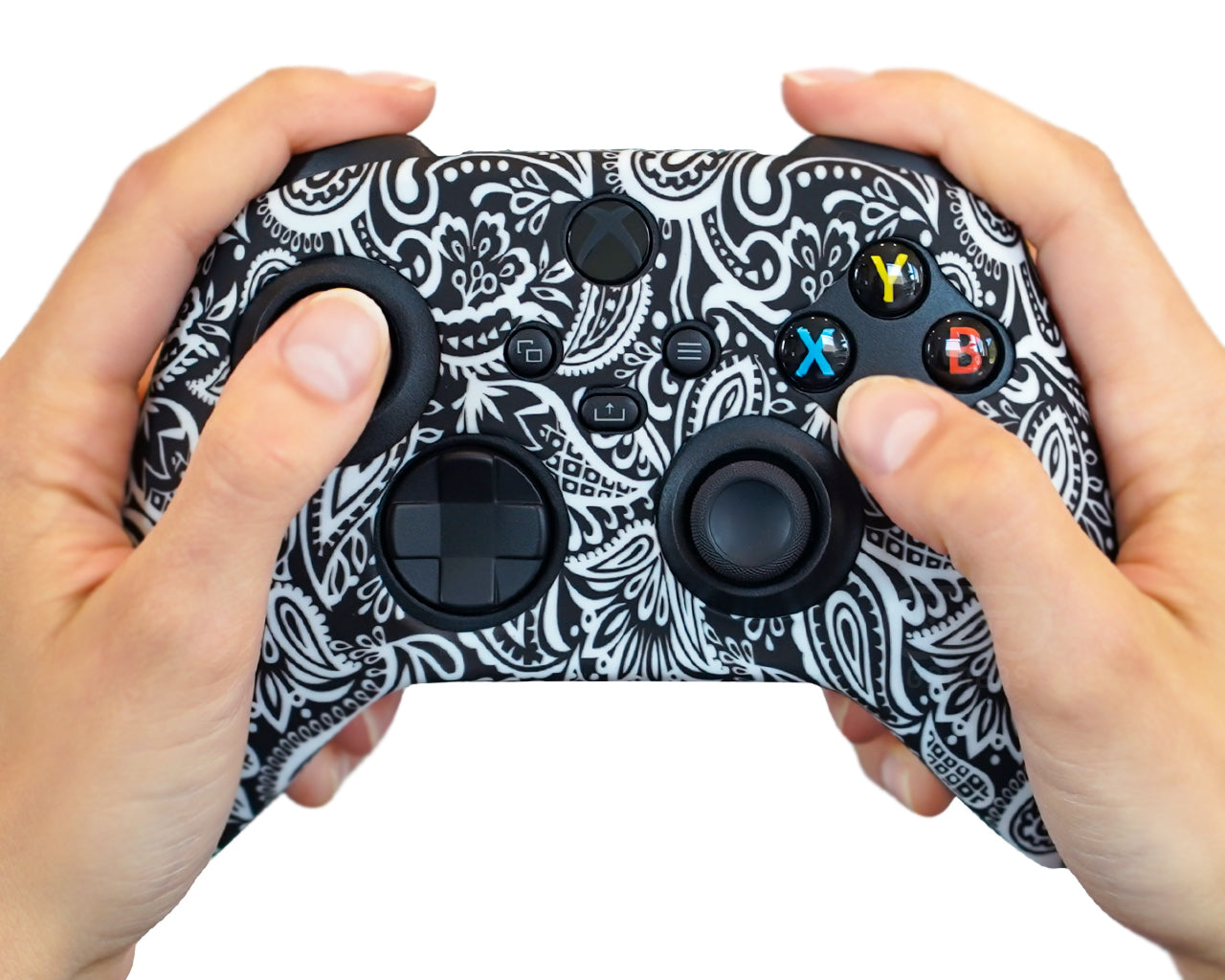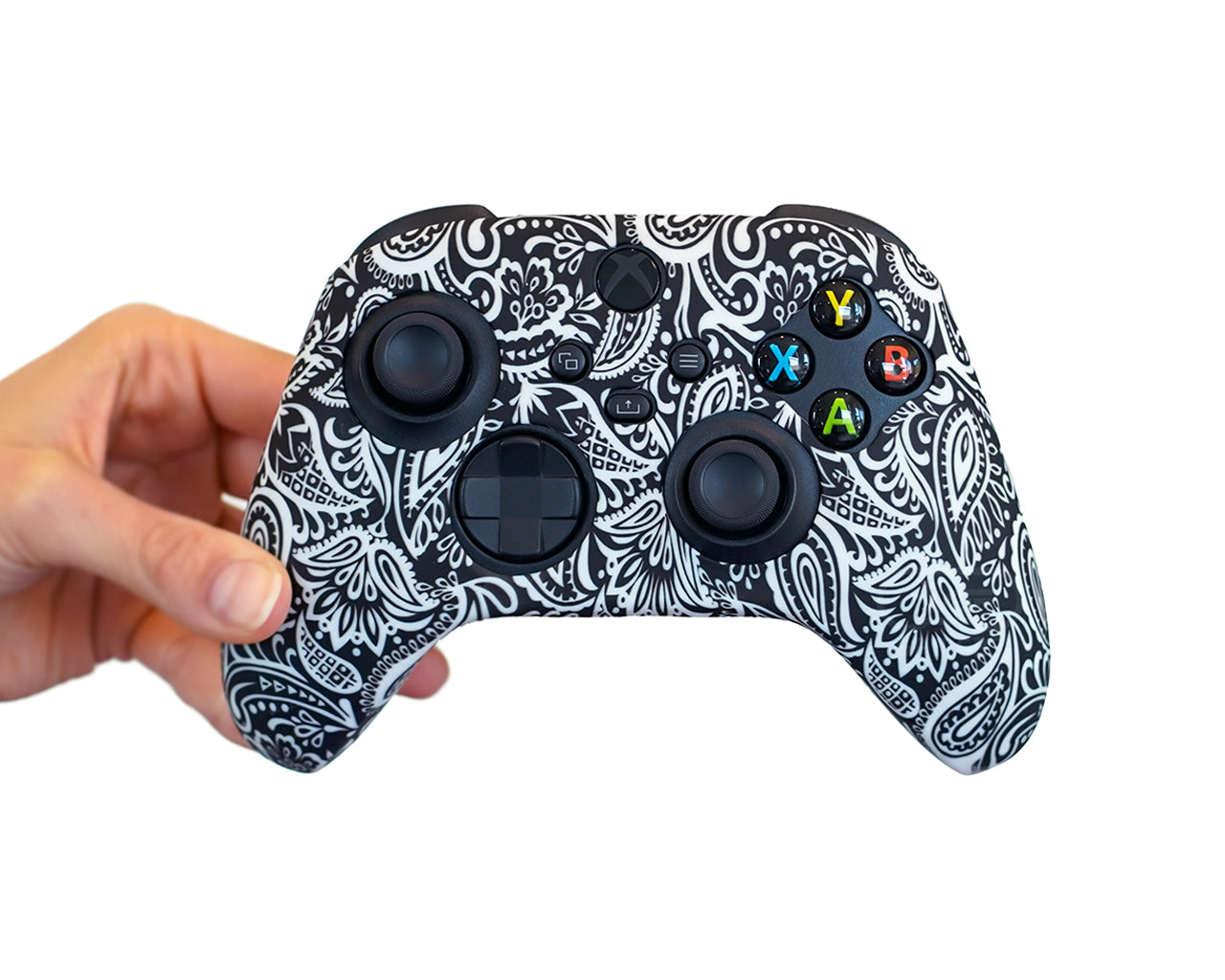 Often bought together
Check out these awesome combinations!
Frequently Asked Questions
Do you offer free shipping?

Yes! If you shop for $40 or more.
How long does shipping take?

We ship from multiple locations within the US, and shipping usually takes between 3 and 7 business days. It will depend on the season/demand and how far you are from one of our facilities. For a small additional fee, there is also an express shipping option during checkout.
Do you offer shipment/package tracking?

We ship everything via USPS, DHL, and FedEx with a fully automated tracking system. You'll receive updates every step of the way!
Will my joysticks/thumbsticks be affected with the skin on?

Nope! Our Xbox Series X/S mold has (very) large cutouts around the thumbsticks and buttons, allowing for full range of motion. This also includes pressing down on the L3/R3 buttons, for example, to sprint in games like Call of Duty.
Can I change batteries mid-game?

Yes! There is a large cutout on the back of our Xbox Series X/S skins, and it's there for this specific reason. You will NOT have to remove the skin to change batteries.
Does the skin slide around?

Absolutely not. Our Xbox Series X / S silicone cases are made to fit snugly around the controller. Plus, the skin's silicone layer causes a friction against the controller's plastic material, making it virtually impossible to slide against each other.
How does the skin protect my Xbox Series X/S controller?

ProFlex® adds a durable, long-lasting layer of protection to your controller. Much like a phone case, your ProFlex® skin will help absorb impacts from drops and shield it from everyday elements like sweat, dust and scratches.
Do they break easily?

Our silicone controller skins are incredibly durable, and you can stretch and pull them without having to worry about them breaking or snapping apart. This makes putting them on and taking them off quick and easy!
What happens if it gets dirty?

ProFlex Xbox Series X/S controller skins can be easily washed. Just use warm water and soap. After gently washing, use a clean cloth or paper towel to dry it off. Ensure it is completely dry before putting it back onto your controller.
Do you offer custom designs?

Not yet, but we're working on it! To make up for this, we're constantly releasing new designs, so make sure to keep checking back!
Game in style with awesome skins
Protect your gear from wear and tear
100% Satisfaction or money back
Free shipping if you shop for $40 or more.
Learn about the ProFlex® advantage
ProFlex® is the only silicone skin on the market that enhances gameplay, not the opposite. Button presses retain OEM feel, and thumbsticks have 100% range of motion with no interference.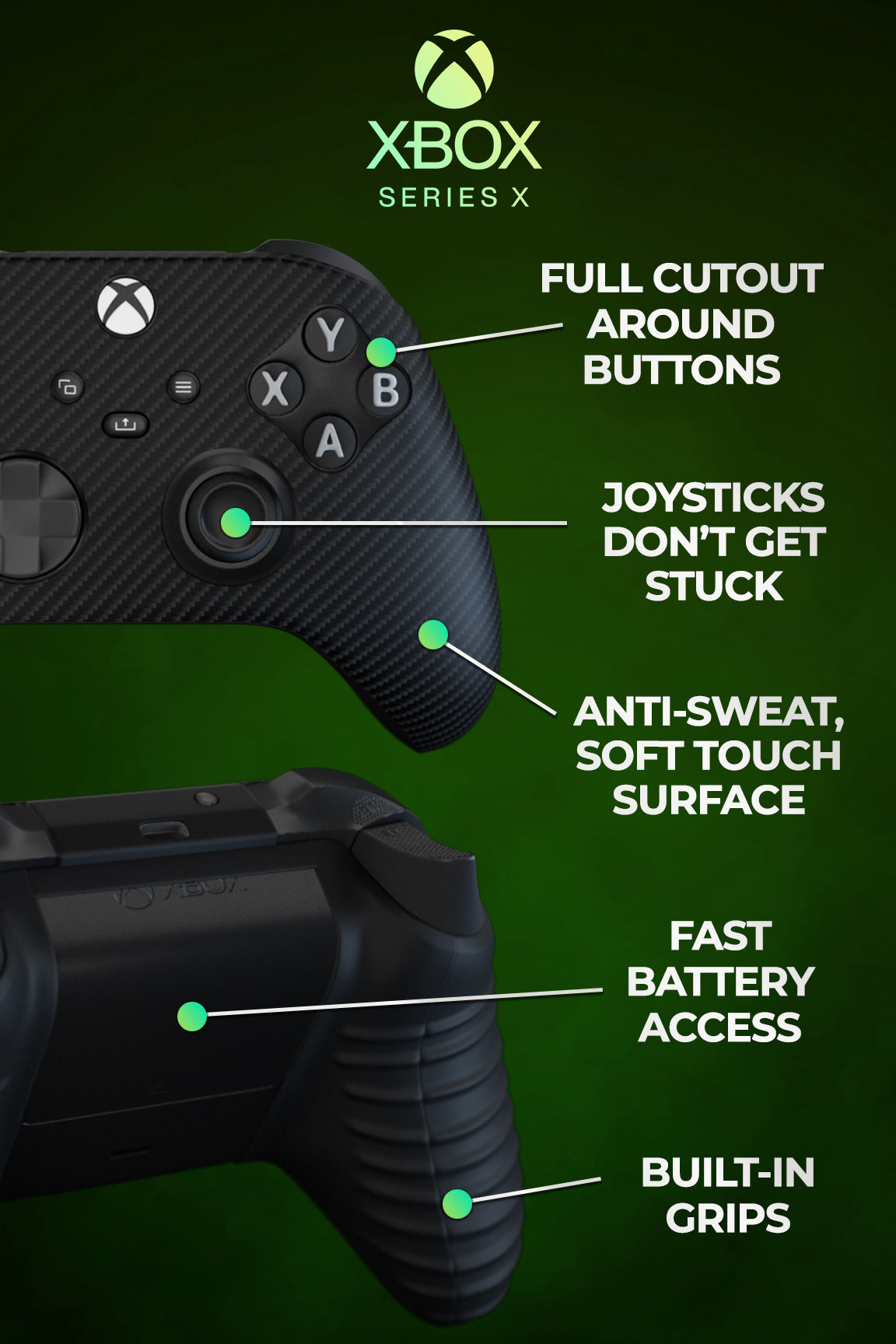 Finally, A Silicone Skin That Doesn't Get in the way
ProFlex is the only silicone controller skin for Xbox Series X S that improves gameplay, not the opposite.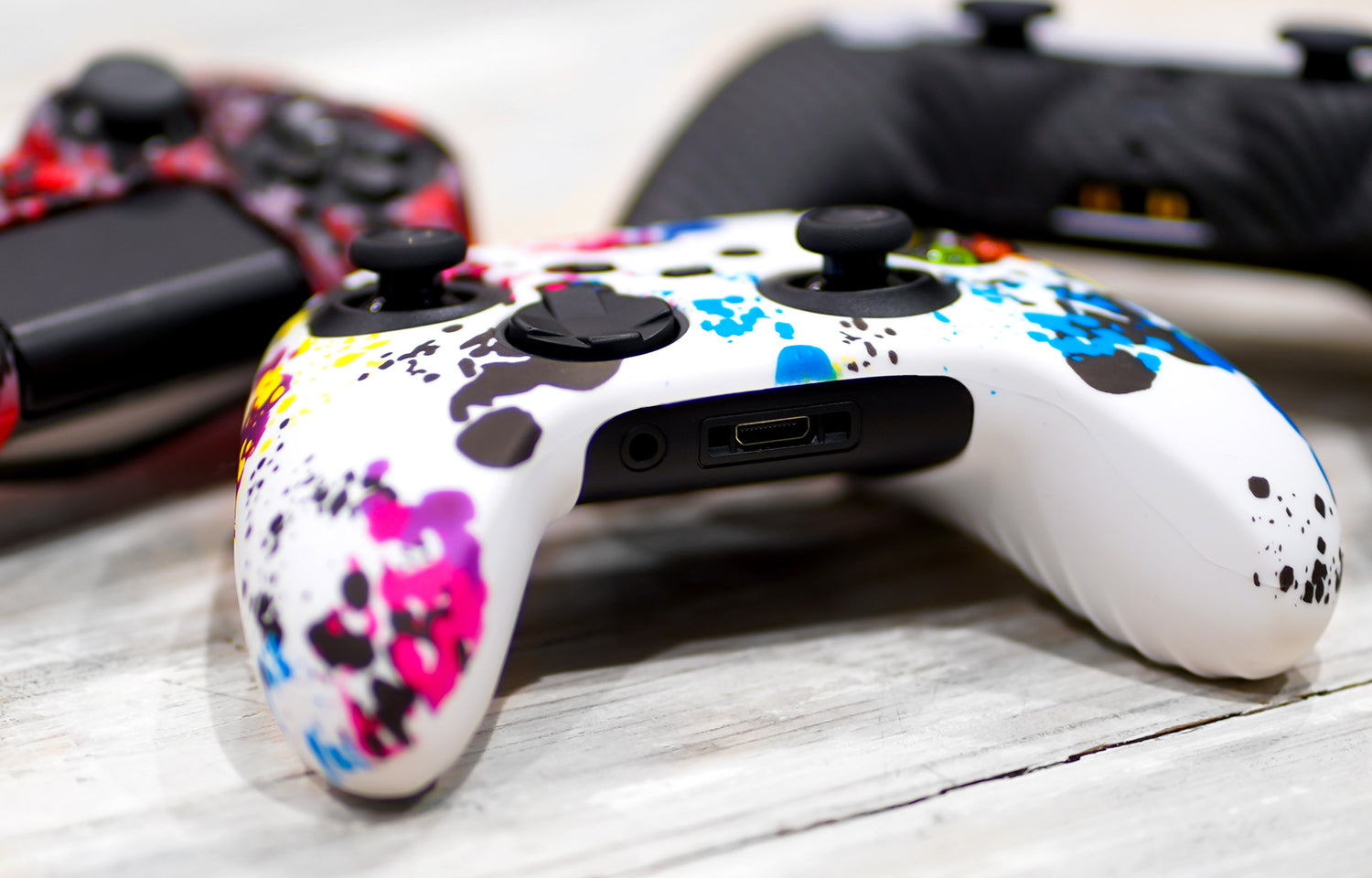 Retain Access to Ports
Cuts have been made in all the right places to ensure you don't lose access to any input areas. A full cutout on the back also makes it easy for you to change batteries without having to remove the skin.